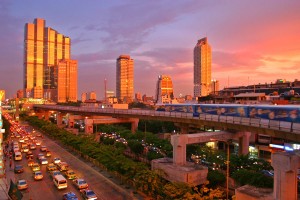 Considering retirement in Thailand then think no further than us at Siam Legal. With offices in all the major tourist cities in Thailand we are best able to serve your needs. These are the basics of retirement in Thailand. In order to retire in Thailand you need to be at least 50 years old. This age requirement is not negotiable and has been very strickly enforced over the past 3 years.
If you are 2 weeks short of your 50th birthday when you apply they turn down the application, so ensure that when the application is made that you are already 50 years old. Thai immigration also requires that you do not have a criminal record. If you have a DUI from the days when you had been younger then it is best to speak to one of our immigration lawyers with regards to how this might affect your application for retirement in Thailand.  There is also the financial requirement that needs to be seen too. The financial requirements for retiring in Thailand is that you need to have at least 800,000 Baht in a Thai bank account. The alternative is that you have at least 65,000 Baht a month in income. If this income is from a government pension you will need a letter from your embassy to prove that you are getting the money. The last alternative is that you have a combination of the two. The calculation would be be done by one of our immigration lawyers so call us if you need to have more information.
Once you have your 3 month retirement visa and have entered Thailand and have all the needed paperwork, your visa will be extended for 1 year on application. When you have the visa don't forget that you can only leave Thailand if you have are-entry permit in your passport for the 1 year visa else you lose your retirement status once you stamp out of the country. If you need any further information contact us in person, via our live chat or by calling our US or UK telephone numbers.